Home > Products > Remote Handling > Tong Heads > Mk3 Parallel Acting
Mk3 Parallel Acting
---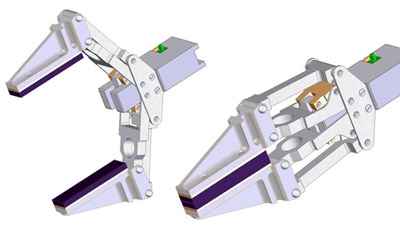 Part N° 44-27552
The parallel action of the jaws, as seen above, enables them to be used as a general-purpose jaw for jobs that do not require special shapes. The parallel action jaws are sturdier and can accept higher loading than the pincer type jaws.
There are no specialised jaw attachments available for these jaws, but tools and objects can be modified to accept the parallel action head.
Approximate dimensions for the unit are shown below.